Skip to Content
Dr. Meshad Wins Nappie Award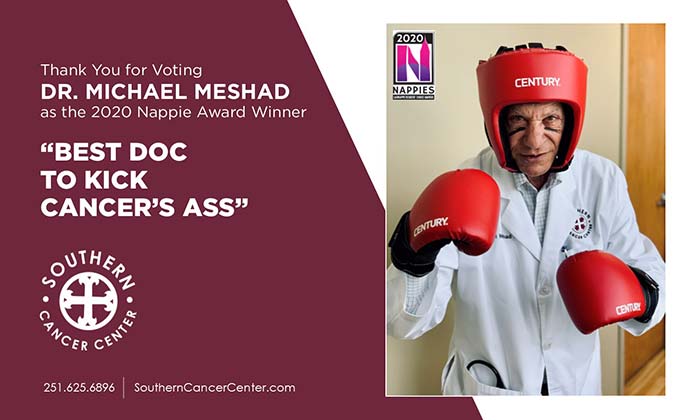 The Votes Are In! Winners of the "2020 Nappie Awards", the annual readers choice awards for the Mobile area's local Lagniappe newspaper, were announced and Southern Cancer Center's very own Dr. Michael Meshad took home the title of "Best Doc to Kick Cancer's Ass"!
Although this competition has been around for over 15 years and has accumulated over 200 categories, this was the first year for an oncology specific category. More votes were cast this year than in the past, making the competition fierce, so we are thrilled that Dr. Meshad and Southern Cancer Center pulled out a win!
Thank you to everyone who voted and congratulations to Dr. Meshad, the best cancer doctor in town. We are proud to have you fighting in our patients' corner. See the full list of winners here.