Skip to Content
Skyler Martin Receives Genetics Certification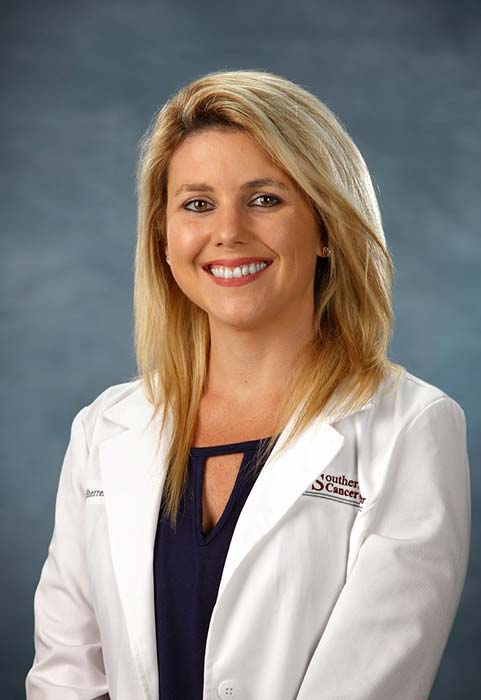 Congratulations to Southern Cancer Center nurse practitioner Skyler Martin for passing the City of Hope "Intensive Course in Genomic Cancer Risk Assessment", and attaining her genetic counseling and high risk cancer assessment certification.
Acceptance into this course is quite selective, admitting only 50 clinicians nationwide annually, and the curriculum is challenging. With this certification, Skyler will be able to offer an additional level of expertise to our genetics patients, allowing her to:
Integrate cancer genetics and oncology knowledge into clinical practice
Apply practitioner-level proficiency to cancer risk assessment and case management
Recommend risk-appropriate options for cancer screening and prevention, including imaging, chemopreventive and surgical interventions
Incorporate an understanding of medical, ethical, legal and psychosocial ramifications of cancer risk counseling and testing into clinical practice and research collaboration
Discuss clinical research methodologies in cancer genetics and epidemiology and cancer prevention trials for high-risk cohorts
Provide resources and information on current hereditary cancer registries, cancer epidemiology and cancer prevention studies to patients and professional colleagues
Incorporate Web-based resources into ongoing practice-based education, professional development and research support
As the importance of research and our understanding of genetics continues to grow within the field of oncology, Southern Cancer Center providers will continue to advance their knowledge and skill-sets, ensuring our patients receive the most effective, comprehensive and advanced cancer care available.