Skip to Content
Medical Laboratory Professionals Week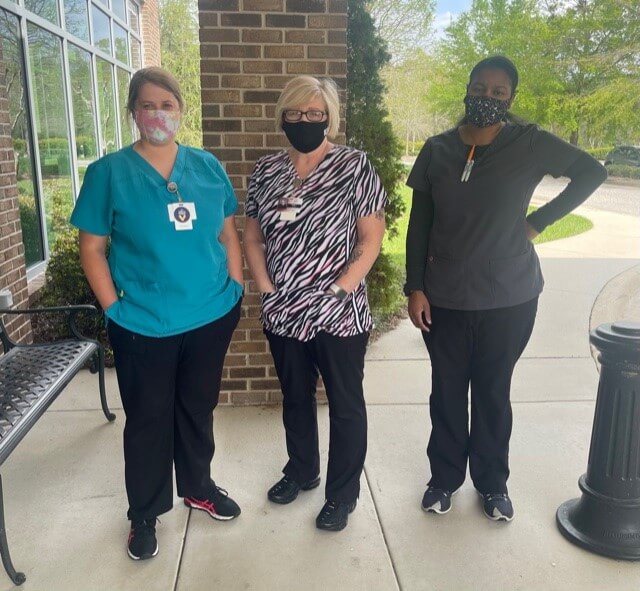 It's Medical Laboratory Professionals Week, so we are celebrating and honoring our SCC lab staff who play a vital role in healthcare and patient advocacy!
Meet the staff of our Daphne clinic:
(left) Lab tech Beth Broyles has been at SCC for six years. Although no one, particularly likes their blood, drawn, it's much needed for treatment and she enjoys making a difference in patients' care. Outside of work, Beth is an Independent Certified Search and Rescue Technician and a K-9 Handler. She works two nationally certified tracking bloodhounds named Dixie and Daisy.
(middle) Katherine Johnston joined our lab tech team a few months ago and has fallen in love with our wonderful patients. She's inspired by their humility, their continuous (and always contagious) smiles, and the way patients here seem to take care of each other during their treatments. Katherine loves being active outdoors, especially long walks on the beach.
(right) Lab tech and lead operator of the Architect machine, Keela Shoots has been an essential staple at SCC for six and a half years. She enjoys hanging out at the beach, hiking, and bike riding. But no one… and we mean no one… loves their Oreos more than this lady right here! Just ask her, she'll tell you all about it.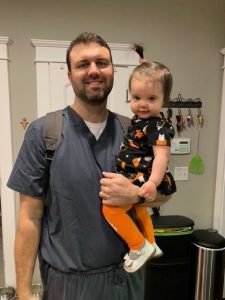 Meet our Flow Cytometry Specialist, Zach McPherson!
In a nutshell, flow cytometry is a technology that quickly analyses cells to give us very specific details about their physical and chemical characteristics. These details can help determine a patient's diagnosis and treatment plan.
Originally from Charleston, Zach received a Biology degree from the University of Georgia and has been a part of the SCC family for four years. He jokes that his boyhood dream was to play in the NFL, and although that didn't quite pan out, he is so honored to instead have a fulfilling career in inpatient care. Zach enjoys spending his free time as family time, with his wife and daughter.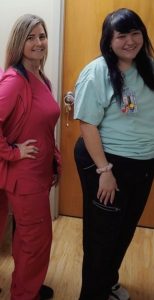 Meet the ladies of our Springhill clinic:
(left) For nearly six years Glenda Dew has been a part of SCC's lab team. She loves her patients because each one has its own unique story and battle. They are fighters. They have inspired her more than she could have ever imagined. When not at work, Glenda's hobbies include going to the beach and spending time with her husband, two daughters, and three grandchildren.
(right) Christina Huynh joined our lab team a few months ago and has been a welcomed addition. She loves connecting with her patients and seeing them progress in their treatment, and also learning about their daily lives. She enjoys creating friendships with them and seeing them feel better after their visits. In her spare time, Christina's hobbies include sewing, gaming, and frequent visits to the beach.