Skip to Content
Bread Bite: Positively You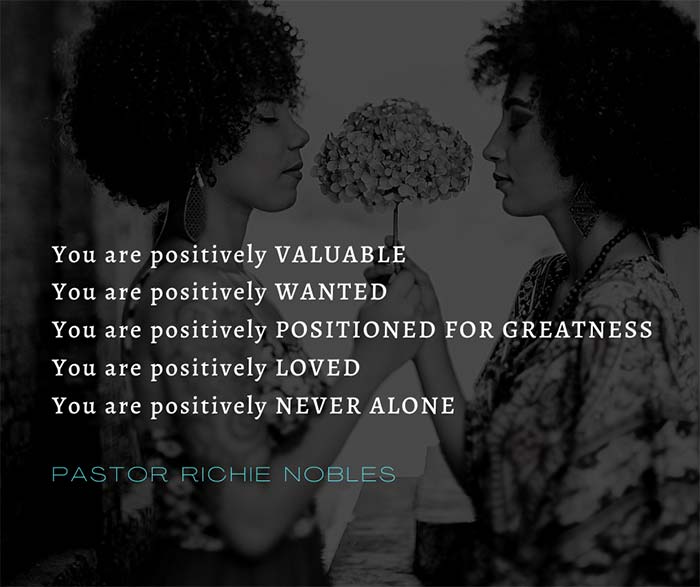 Continuing our weekly series of sharing encouraging words, here is your Southern Cancer Center Friday "Bread Bite", brought to you by Pastor Richie Nobles from Crossroads Church in Bay Minette, Alabama.
Pastor Richie-
A word that has plague us for the last six months is the word "uncertainty". That word has become a lifestyle for many. Without even noticing it they have fallen victim to the mindset of uncertainty. That, in and of itself, is extremely unsettling.
We find ourselves focusing on the unknown… the what if's… the maybe's or maybe not's. So today I don't want you to focus on those things, instead focus on the positive things you are certain of and live in the things you know for sure.
Here's a reminder in case you have forgotten:
• You are positively VALUABLE
• You are positively WANTED
• You are positively POSITIONED FOR GREATNESS
• You are positively LOVED
• You are positively NEVER ALONE
We can choose to focus on the facts versus opinions. We must be aware of the risks. We must be responsible in our decision. We must understand the importance of the moment of time we exist in today. We must center our lives on the certainty that Jesus has you. You are safe in His arms. Trust the certainty of that!
"I thank my God upon every remembrance of you, always in every prayer of mine making request for you all with joy, for your fellowship in the gospel from the first day until now, being confident of this very thing, that He who has begun a good work in you will complete it until the day of Jesus Christ;"
Philippians 1:3-6 NKJV