Skip to Content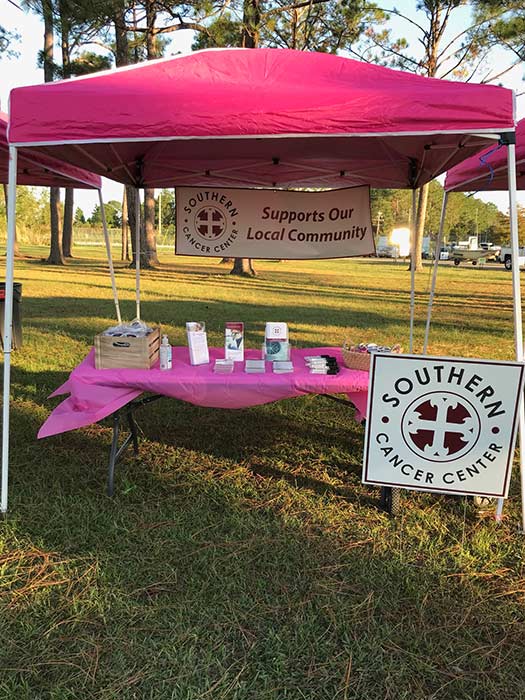 On Saturday morning, October 17th, Southern Cancer Center was a proud sponsor of Providence Hospital Breast Center's annual 5k & 1 mile fun run and festival, "Bras Across the Causeway", held at Meaher State Park. With the participation from nearly 300 runners, plus sponsors and a food village, this year proved to be the most successful fundraising event yet.
"We are helping the women, and men, fighting breast cancer cover basic living expenses. This can include paying bills, buying groceries, and putting gas in their car. Giving them the freedom to focus on what matters," said event organizers. "For many of us, participating in a 5k or mile run is just another step taken to reclaim a sense of normalcy. However, for those women and men fighting breast cancer, the isolation from friends and family is too common. These brave souls face each day with a compromised immune system but still rise to the challenge to go to work, school, shop, visit the doctor(s), or whatever else must be done during the day."
Thank you to Providence Breast Center for letting Southern Cancer Center be a part of the celebration and pass out information and goodies to everyone.