Skip to Content
Vote in the 2020 Nappies!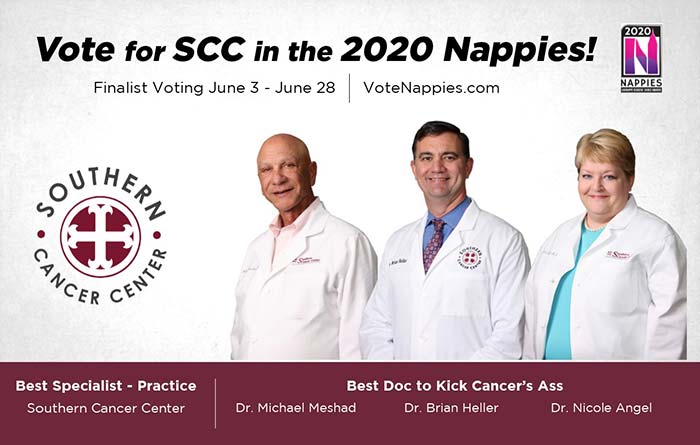 Local Mobile newspaper, the Lagniappe, is once again hosting it's annual "Nappie Awards" contest, in which readers can vote for their favorite, and sometimes funkiest, person, band or business in a wide variety of categories. Voting for the FINALS has now begun for the 2020 Nappies and Southern Cancer Center made the cut. Voting spans from Wednesday, June 3 and will conclude at midnight on Sunday, June 28.
Help Southern Cancer Center bring home the win in two separate categories: "Mobile Bay's Best Specialist- Practice" and "Best Doc to Kick Cancer's Ass". You may vote once a day, every day in each category until June 28th. To vote, visit VoteNappies.com.