Skip to Content
SCC Relocates Foley Clinic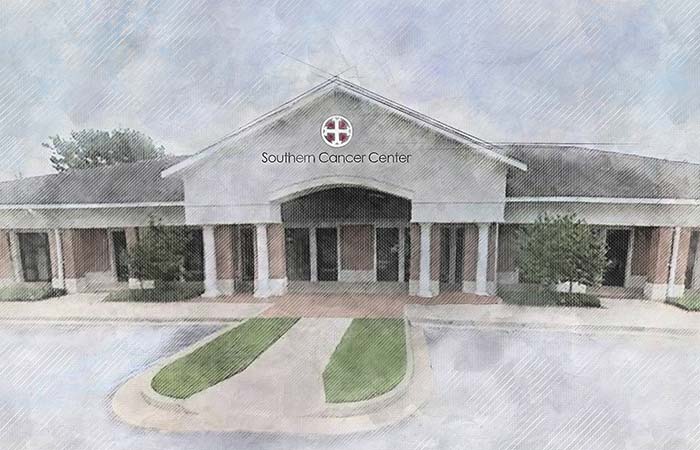 Southern Cancer Center (SCC) is pleased to announce the relocation of its Foley, Alabama clinic to the new address – 669 South McKenzie Street, Suite 103. Opening on July 1, 2020, SCC is proud to offer the most advanced and comprehensive cancer care available in the South Baldwin area.
"We are extremely excited to open this new state-of-the-art facility. We will now be able to provide our patients with all the comforts they deserve. These upgraded amenities will include an increased number of exam rooms, in-house cutting-edge laboratory and pharmacy services, and a more spacious chemotherapy infusion suite to provide our patients and their caregivers with a comfortable and supportive environment," said Dr. Reece Jones, vice president of Southern Cancer Center. "As the needs of our community grow and evolve, Southern Cancer Center remains committed to our patients and to the continued delivery of excellence in every aspect of patient care."
The 5,126 square foot Foley clinic will house the same on-site patient services as all Southern Cancer Center clinics, including medical oncology and hematology treatment, other infusions services, clinical trials, a specialty pharmacy, patient and family education, genetic counseling, social services and financial counseling.