Skip to Content
Extra Bread Bite: God's Love Remains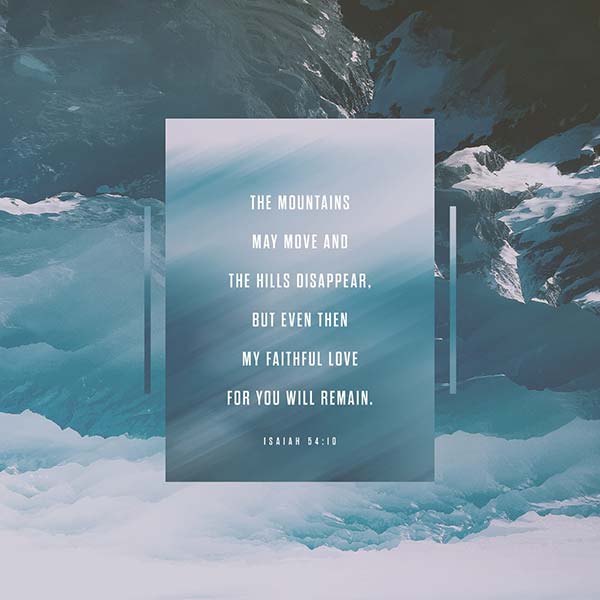 Sometimes you just need an extra dose of encouragement from our weekly "Bread Bite" series to start your week off right. Here's a special Monday edition, from Pastor Brock Bruce of Christian Life Church in Mobile, AL.
Pastor Brock-
"For the mountains may move and the hills disappear, but even then my faithful love for you will remain. My covenant of blessing will never be broken," says the Lord, who has mercy on you. Isaiah 54:10
What a promise! What a way to start your week! God has declared that His love for His people will never fail. God declared that. God. Declared. That. The One who spoke all things seen and unseen into existence. The One who is eternal. The One who shattered the darkness with light. The One who knows your name. That God has declared His faithful love over His people. Covenant love. Though mountains may move and the hills disappear, His love is faithful. Though every constant we know be shifted, His love will not change. Though the ground shakes and the nations tremble, His love will not change. Here's the promise- even in seasons of chaos God will not break His covenant, His love will remain. You are loved. Rest in His love today.