Skip to Content
Dr. Jones Honored With ACS Award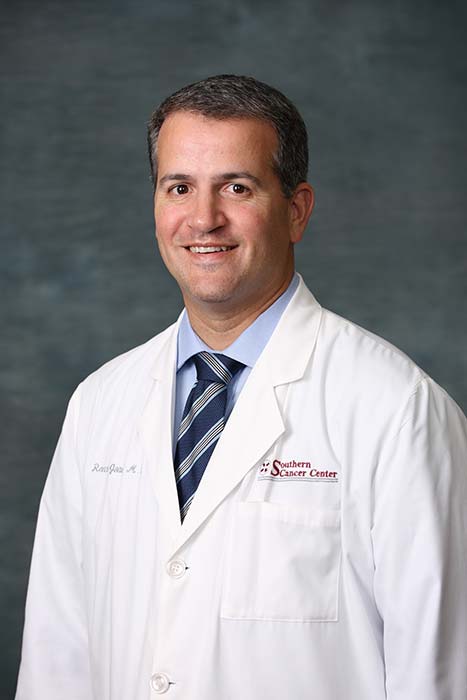 Southern Cancer Center's very own Dr. Reece Jones will be honored by the American Cancer Society at their upcoming Croquet & Cocktails event to be held on March 31st in Point Clear, AL. This unique fundraising event honors men and women in Baldwin County who have made substantial contributions to the fight against cancer. Below is Dr. Jones' biography for the event.
Originally from Clinton, MS, Dr. Jones attended the University of Mississippi for his undergraduate studies. He then completed medical school, residency and his fellowship in hematology and medical oncology at the University of Mississippi's Medical Center in Jackson, MS. He is board certified through the American Board of Internal Medicine for internal medicine, hematology and medical oncology.
From an early age, Dr. Jones had a passion for medicine and knew it would be his life's career. His interest in oncology grew from contact he had with cancer patients early in his medical training. He was inspired by their strength in the face of such hard times and knew he wanted to join their fight. Oncology soon became a very simple calling.
After working in his home state for several years, Dr. Jones came to the Gulf Coast and joined Southern Cancer Center in 2013. He and his wife, Jennifer, reside in Fairhope with their two children, Joey and Claire. Dr. Jones is passionate about spending time with his family, 3 Circle Church, anything that involves a boat and water, and all things Ole Miss. He also enjoys reading history novels and the occasional round of golf. To support Dr. Jones as an honoree, please visit here: http://main.acsevents.org/site/TR/Gala/GALACY19SOR…