Skip to Content
Bread Bite: Ask in Prayer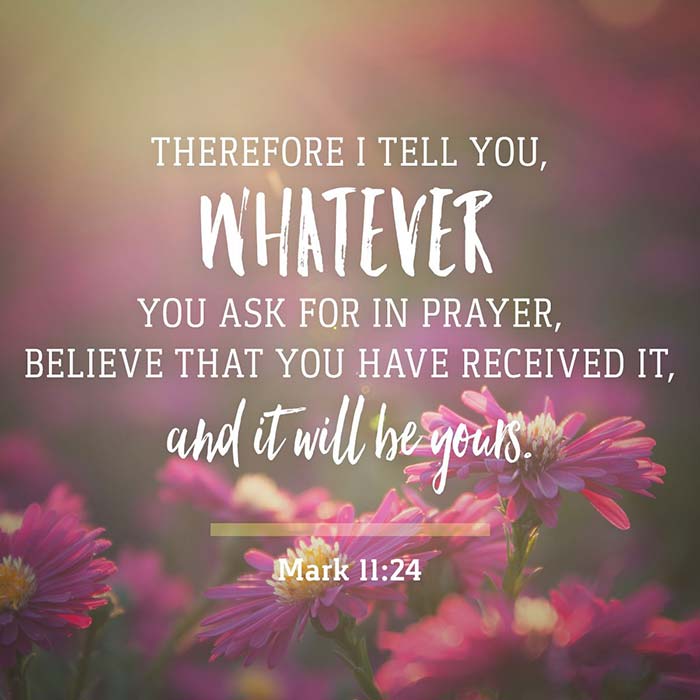 Continuing our weekly series of words of encouragement, here is your Southern Cancer Center "Bread Bite" from Pastor Daniel Blaylock of Forest Hill Church of God in Mobile, AL.
Pastor Daniel-
"Therefore I say unto you, What things soever you desire, when you pray, believe that you receive them, and you shall have them." ‭‭Mark‬ ‭11:24‬ ‭
When we read such a straightforward promise about prayer, our mind often immediately raises some objections.
– What about that last thing I prayed about?
– What if it isn't God's will?
– How do you explain…?
Let me say this: This verse doesn't cover EVERYTHING the Bible teaches about prayer. There are great mysteries to prayer, why some prayers get answered quickly and, exactly the way we ask, while others seemingly do not.
This verse doesn't teach us everything about prayer, but it does teach us the FIRST thing about prayer – that we must pray with faith! Hebrews 11:6 says without faith it is impossible to please God because we just believe (1) that God exists, and (2) that God rewards those who earnestly seek Him.
So this morning, if you're facing a mountain or later today when you hit a rough patch, remember the first lesson – God is there, God loves you and God is willing to help you when you call on Him. It's not the only lesson about prayer – but it's the first and probably the most important!